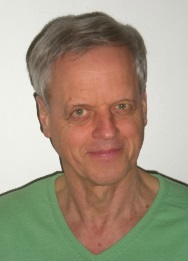 married, 1 daughter
studies in English and History
Zen meditation with Hugo Enomiya Lassalle, Karl Obermayer, Roshi Nagaya, Ama Samy and others
Yoga in theory and practice with Susanne Schmida; teaching certificate
training in Iyengar Yoga with Karl Baier, Luise Wörle, Michael Forbes, Cle Souren, Nanda Peek, John Schumacher, Ramanand Patel, Mira Mehta, Rita Keller, Gabriella Giubilaro, Aadil Palkhivala and others
a few months in India with Prashant, Geeta and BKS Iyengar
Iyengar Yoga teacher certificate
Yoga teacher in various institutions from 1980 onwards and since 1984 in the Vienna International Center
"If the breath is restless, the thoughts are restless too,
if the breath calms down, the thoughts calm down as well."
Svatmarama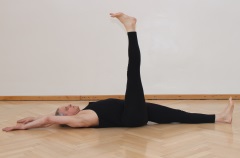 I like to start my Yoga training and teaching with some simple and yet demanding movements and postures in order to strengthen the centre of the body and to practise alignment in an effortless way. This is the precondition for a good sense of balance both in standing and in inverted positions. In this process many muscles are activated, extended and released and so more space, mobility and at the same time stability can be created in the numerous joints of the body. While doing this space and time is given to the breath so that it can gradually unfold and come into its natural and calm rhythm.

The breath, having calmed down and deepened by constant attention, becomes the basis for further practice.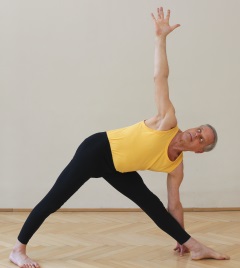 Asana practice, the main part of my teaching, allows a harmonious development of flexibility, extension and firmness. By doing the classical asanas and their variations carefully again and again the spine with the core muscles surrounding it are strengthened and aligned in the centre of the body and liberated.

Regular and attentive practice of the asanas centers down, improves outer and inner balance and leads to psychophysical wellbeing.


Pranayamas (special breathing exercises) deepen inner quietude and allow us to come in touch with the essence of our being - the "atman".

Yoga is a great gift for mankind. I am glad I may participate in passing on this gift.
---
Contact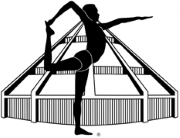 Tel.: 0650 44 30 898
E-Mail: Helmuth.Hausberger@gmail.com
Web: www.helmuthhausberger.at
Bank account
Helmuth Hausberger
IBAN: AT241919000000256149
BIC: BSSWATWW